As Leigh mentioned yesterday, Bub, Baby Bub and I have been camping on the beach with some friends to celebrate Bub's 40th Birthday. I have to say, I grew up camping in the woods… in a campground with real bathrooms that included showers and toilets.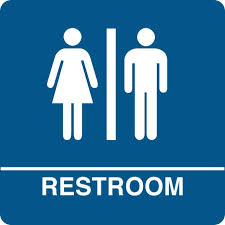 Oh and in each campsite where I camped as a kid was a place to plug in your extension cord so that you could plug in a fan or even a TV or whatever you wanted. And right next to the electrical outlet was a faucet with running water… What I am trying to say was that I grew up camping under trees in the shade with certain amenities.
And then I met Bub and he grew up camping on the beach which was totally foreign to me. I thought it would be miserable. But, it turns out if you aren't camping in the dead of summer (yes, we know from first hand experience that it's awful) primitive camping on the beach is pretty awesome. Therefore, I was not surprised that Bub wanted to camp for his 40th birthday.
I was actually very excited that Bub wanted to camp for his birthday! This is the perfect time of year to camp down here because it is warm during the day and somewhat chilly at night (especially if there is a breeze.) Our friends Matt and Alece Pugh went with us and brought their 19 month old son along as well. You can find Alece over at The Motivated Mama. She made these delicious egg muffins that we ate all day long.
There are a couple things that go hand-in-hand with beach camping. The first is sand. You just have to accept the sand and get over it. It's going to be everywhere and in every thing. I would not say approach the sand with reckless abandon, but I would recommend approaching camping on the beach and the sand with an understanding that if you are not careful sand is going to be everywhere- everywhere  and there will be little you can do about it.
You can use baby powder to help brush the sand off of your skin but, it will be little help when it comes to your clothes, your sheets, your food and your toothbrush. I would say to focus on keeping the sand out of your food and off your toothbrush. As far as your sheets, I try to keep as much sand as possible at the foot of the air mattress only, which is a lot easier said than done. Sleeping in long pants also helps you forget your bed is full of sand. Dealing with sand is just a part of going to the beach and especially if you are camping at the beach.
A second component of beach camping is sun burn. Bub and I are very diligent about sunscreen. We apply before we leave the house and then reapply every couple hours- seriously. There is nothing worse than getting sunburned. But, when you are living on the beach for a couple days, a little sunburn is almost inevitable.
To help ease the pain of sunburn, take some ibuprofen. It is anti-inflammatory and sunburned skin is inflamed. So, ibuprofen helps. The second suggestion for dealing with sunburn is to take a hot shower as soon as you get home. Get the water as hot as you can possibly stand it. It is going to sting a bit- but, it will get the heat out of the burn and that really helps too.
And last, when you get out of the shower, lather up with some good lotion. Bub and I use Hemp Lotion found at Wal-Mart. It is a great lotion particularly for after sun exposure. Lots of people use aloe lotion, we have found that it is usually extremely cold and makes you feel sticky. These suggestions for sunburn relief work whether you have spent 48 hours in the sun (as we did) or if you've only spent a couple hours.
I have to say when this is my view first thing in the morning, I can deal with some sand and a little sunburn. Waking up on the beach hearing the waves crash knowing that I have all day to enjoy the scenery and sun is not bad at all! Happy 40th Bub!