A Wednesday Post?! What strange magic is this? It must be a Christmas miracle! To get you in a festive mood for our 2014 Favorite Things Post, here is our Christmas playlist! I defy you to Grinch it up when Otis Redding is singing about Christmas!

From Coralie:
It's that time again! I had so much fun last year doing my favorite things– Oprah really is one of my favorites and it so much fun to follow in her footsteps in sharing my favorite things. The only thing I would have done differently last year- I would have invited Leigh to join in with her favorite things. So, that is exactly what is happening- this is our list of favorite things. We are absolutely positive you will find some good ideas to mark a gift or two off your list.
From Leigh:
I loved Coralie's post last year, and am so happy to be adding my two-cents. Although presents aren't the reason for the season, a thoughtful gift is a thing of beauty. It matters not how big or small your budget is, if a gift is given from the heart, then it is priceless. If you are struggling with your Christmas list this year, hopefully the below list will help you with some ideas. And if not, then may I suggest two other things that you may or may not have considered… Have you checked your intendeds Amazon Wish List? Or their Pinterest account? Jojo and I have long been proponents of filling out and maintaining your Amazon Wish List to help those looking for gifts for you! Do any of the people on your list have an Amazon Wish List? Or does the person in your life have a Pinterest account? A simple browse through someone's pins may tell you exactly what their heart wishes for this season! Use the powers of cyber-stalking for good, this holiday!
So, let's get started!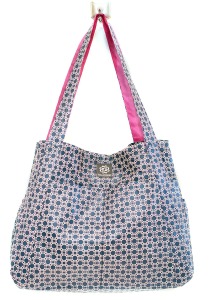 (Coralie's Pick) If you know me, you know I am obsessed with bags. I probably have too many… well, not probably- I do have a ton of bags. But, I love a good bag. And this year is no exception- I have 3 bags for this year's list. Let's start with this Bella Tunno bag. It is just yummy. I first found this brand at a boutique in the next town over. Yes, it is a diaper bag but do not be put off by that. Because it is a diaper bag, there are lots of wonderful pockets. This bag is big but not too big. I was checking out their website and they are on super sale right now… I'm just saying. I am thinking this would make a great beach or boat bag. *Hint. *Hint. -Coralie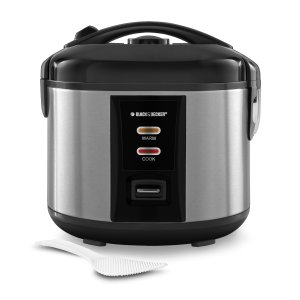 (Leigh's Pick) One of my favorite things this year has been our rice cooker. This Black and Decker model not only cooks perfectly done rice and quinoa like a beast, but it is also a steamer and slow cooker. This machine does it all. Including being a perfect gift for a burgeoning chef, or a new couple. Although appliances may not be glamorous, this machine is a workhorse in the kitchen. Plus, at such a good price point, it makes a great gift! -Leigh
(Coralie's Pick) And these next two bags- my love affair with Dooney and Bourke began last Christmas and has only intensified over the last 12 months! So, I have added two to my collection this year. The first, this awesome shopper– my dear friend Bridgette gave it to me for my birthday. It is such a great bag! It is certainly a smaller bag than the one I was carrying but it is plenty big to carry everything I need. Mine is khaki- yes, I love it- it will go with everything and is both a winter and summer bag. (if that matters). However, this pink one is pretty cute too- they come in a ton of different colors. You can pretty much take your pick in that regard. The
second Dooney that I will be adding to my collection is this smaller bag. I like having a big bag to have everything in- including diapers. But, there are times when I just want to grab my wallet, sunglasses, phone and go. Introducing Dooney and Bourke's letter carrier! It is the perfect size for when I only want to carry the basics rather than everything including the kitchen sink in the big bag. Just like a lot of the Dooney and Bourke collection, this bag comes in a ton of different colors and fabrics. I prefer nylon but leather and canvas are both options. Yes, my love and adoration is in no danger of diminishing.  –Coralie
(Leigh's Pick) I am and have always been a big reader. And books are always a good gift for Christmas– especially if you are sharing one of your favorites with a loved one. If you are giving a special book, that was meant for a display shelf, then by all means, go for it… I am a fan of beautiful books and bookmaking, but, if you have a loved one who has to travel after Christmas, may I suggest getting them an eBook instead? A backpack full of books is the LAST thing they want to be carrying through the airport. So many people have Kindles/tablets that support eBooks these days (and if they don't may I suggest THAT as a gift) that amazon gift cards make a great gift for readers. Did you know that if you purchase someone a book from their Amazon Wish List that it magically appears on their Kindle? Talk about a Christmas surprise?! May I suggest, my friend Derek's shiny second new book The Riddle Box? A perfect gift for anyone who loves a good mystery or adventure! –Leigh
(Coralie's Pick) I think those stretchy headbands became all the rage about 7-8 years ago. And I have always thought they were cute but never really wore them because they always squeezed my head with resulted in a headache. That is, until I found Banded Brand headbands- they come in an array of designs that are all uber cute! What I love love about them is that they are not too tight and because they are lined with velvet they do not slip easy. This is a win-win all around. -Coralie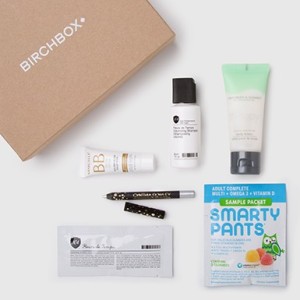 (Leigh's Pick) It is no secret that I love my Birchbox subscription. And it's not just for girls! Every since Jojo found out that there is a men's service, he has been angling for it. But, a full year subscription is a pretty schmancy/pricy gift. May I suggest, instead, a shortened subscription? They offer 3, 6, and 12 month subscriptions… and, as it comes every month, talk about a gift that keeps on giving! For ladies or men… who doesn't love lots of lovely samples in cool packaging! –Leigh
(Coralie's Pick) Okay. With this next one- I have a couple 2-3 stories, so bare with me. Bub graduated from Alabama and when they won one of the modern era national championships (I'm talking football) he noticed a guy wearing this hat with the state of Alabama with a 13 in it. At the time, it was the 13th National Championship win. He did some research and found out it was State Traditions and quickly ordered himself one. Well, I graduated from Auburn and under no circumstance am I going to wear a University of Alabama anything. But, I do love the state of Alabama- I quickly started looking at what State Traditions had to offer as far as Auburn went- I liked the embroidery on one visor but the style of the another. Bub called and asked if they could make that happen and they were so willing and not only that- my visor arrived super quick. So,
their customer service is top notch.
My second story is about Leigh and her family and their connection to the University of Georgia. Leigh's family, if you cut them- they bleed black and red. So, I am telling you they are big supporters of UGA. Her grandfather, was this cute- cute man. He loved his family, he loved the state of Georgia and he loved them Georgia bulldogs! So, on one trip to her hometown- it was right in the middle of football season- so, her granddaddy and her daddy took us to a game- it happened to be the Auburn- Georgia game. My first collegiate football game none-the-less. On the way we stopped and got some fried chicken- perfect tailgating food. And when I say we pulled up and parked by the stadium, I mean we pulled up and parked right-right next to the stadium. At the time I didn't understand how awesome that was but, years later I came to understand that that was sooooo pimp. Her granddaddy would have loved State Traditions the class they bring to collegiate clothes.
And one last story about State Traditions. Leigh and I explained that we met at boarding school- we get a quarterly magazine from the school that highlights alumni. I was reading this last edition and guess where one of the founders of State Traditions went to high school? Yep, Darlington. He graduated a year behind us- how cool is that?! If there is someone in your life who likes to wear clothes their school colors, I really encourage you to check out State Traditions- they have just about every college covered and their products are so classy. -Coralie
(Leigh's Pick) For the socially conscious on your list, may I suggest that the best gift to give them
is to give to someone ELSE in their name. It is so easy to get caught up in the season, that so often we forget how lucky we are and how many many people in the world are hungry and in need.  Several Christmas's ago, my lovely Aunt Jane and Uncle David gifted everyone in our family donations to Heifer International (an amazing organization) that gives needy people tools and education to better their lives. Somewhere, in Ghana, right now, there is a family who received two rabbits from me. How cool is that?! From Heifer's website: Instead of material items, choose to honor your friends and loved ones with gifts that help struggling families lift themselves out of hunger and poverty. There are a million charities out there that need your help. Make sure they are reputable, and celebrate the true meaning of Christmas! ~Leigh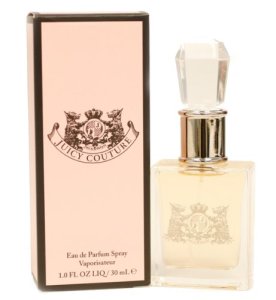 (Coralie's Pick) This is my new favorite perfume. It is just regular ol' Juicy Couture perfume. I found it when I got a sample in a Birchbox installment. Over the course of my subscription, I got a bunch of perfume samples but this one was by far and away my favorite. I did my homework and did enough reviews to earn enough points to be able to cash them in for a free roller ball of this perfume. I keep it in my purse and wear it all the time but, it is rolling out… would love this as a stocking stuffer… testing-testing… Bub, are you paying attention? –Coralie
(Leigh's Pick) I very rarely give clothes and shoes to people (outside of my immediate family) because people come in a myriad of sizes with different tastes. Do you know what you DON'T need a size chart for? Makeup. For the pretty lady in your life, a Sephora gift card is always a nice gesture, but if you are looking for something specific, Urban Decay's Naked Eye Shadow Palette (it comes in three iterations- the first being my fave) is my hands. down. favorite thing that I have bought this year. The brands palettes have reached almost legendary status on the blogosphere, and there isn't a color in this set that is a bust. The pigments are shiny, the wear is long lasting… I'm a makeup snob, so me telling you that this is the best thing ever, is a pretty big deal! -Leigh
(Coralie's Pick) I think it is painfully clear that Bub, Baby Bub and I live at the beach. Therefore, I do not think you should be surprised to know that there are a couple things that I am willing to spend a nice chunk of change on because it is something we use or wear daily. One such thing would be sunglasses- I am a lifelong Ray-Ban wearer but, I also love my Maui Jims. But, also- both Bub and I wear Olukai flip flops. And these- I just found these stacks! I love them! After wearing my current pair almost daily for 3 years- I am due for a new pair and these are calling my name real loud! BTW, Olukai flip flops meet all of Leigh's requirement for awesome foot support. –Coralie
(Leigh's Pick) One of my favorite samples from my Birchbox subscription has been Liz Earles Hot Cleansing Cloths. The cleanser product that came with it was good, admittedly, but the real star of the show was the muslin cloth. It sounds silly to say that a simple, muslin cloth could be a game changer for your ablutions, but it is. These cloths provide gentle, yet super effective exfoliation. I received one in my sample and have wanted to pick up AT LEAST 8 more. Who doesn't want the gift of radiant skin this Christmas? -Leigh
(Coralie's Pick) And another of my favorite things that is beach related- these beach chairs are the absolute Cadillac of beach chairs and are just awesome! My Aunt Martha found these exact ones at Costo- and bought us a set for us. I hope she did not pay what Amazon has them listed for but, we used them every single time we went to the beach this summer. I am hear to tell you they are the best. What makes them so wonderful are a couple different features. The first is that they are backpack chairs and they have a cooler on them. Also, they are adjustable in how much they recline- but they recline totally flat. And they have this perfect size cup holder with pocket that fits your phone nicely. And lastly, they are super comfortable to sit in and easy to stand up from. Leigh, you and JoJo need these chairs for the next time y'all go to the beach on the West coast.  –Coralie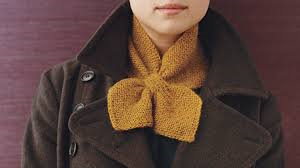 (Leigh's Pick) If you have the time and energy, a thoughtful gift is always a home made gift. Whether it is super crafty, or a delicious treat from your kitchen, homemade gifts are always appreciated as the time it took you to make something is priceless. Though, full disclosure, if you are planning on going "full-on homemade" this Christmas (you should have started earlier, for one) keep in mind that it is a lot of work… weigh your options, energy, and budget smartly. The internet is FULL of great homemade gift ideas… browse and find one that you like! I was talking to Coralie the other day about the goodies she was making her loved ones this year, and they are might-e-lucky! If you are a knitter, here is a beautiful project from Martha Stewart that I made for some special ladies in my life several Christmas's ago! –Leigh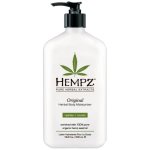 (Coralie's Pick) I have recommended hemp lotion before– but, this is the hemp lotion that originally turned me onto hemp lotion. It is so good. My skin just soaks it up. I love this stuff. If you have yet to try any hemp lotion- I would suggest you start here- this too would make a nice stocking suffer. And it smells so good. -Coralie
Did one of our favorite things make YOUR list? Did you actually need stocking stuffer ideas instead (may we recommend The Bear Claw or Shopping Bag Handles)? Don't be naughty, visit Fun Things To Do While You're Waiting THE STORE to pick up most of the items on our list!