I think it is very safe to say that both Leigh & I are big fans of Pinterest. I mean, we have an entire section of this blog devoted to projects and recipes inspired by what we have found on Pinterest. I go in spells- some times, I surf Pinterest daily. And then- I go a few weeks without even dipping my toe in the Pinterest waters. I have a few things that I have tried and now know my life is better for having tried them. There are lots of them that are already logged in the Pinterest Experiment files. However, there are a couple more that I have not fully expounded upon in a blog post, but  I have tried and love. I want to share them with you.
#1. The first pin I want to share is one that led me to a kick-ass baby food making blog. This site made my adventures in baby food making so much easier- The Wholesome Baby Food Guide.
This was awesome instructions and guidance on Baby Bub's introduction to solid foods. I made Baby Bub's baby food and this website was the bee's knees. The author is knowledgeable and easy to follow. She walks you through the whole way from sweet potatoes to meat. If you have a baby and making your own baby food at all catches your attention, I really recommend you take a look at this site and or book. If I had to do it all over again, I would have bought some reusable squeeze pouches because Baby Bub loves them- continues to love them actually. My favorite brand of pouches- Peter Rabbit Organics.
#2. Now, I have mentioned several times that as a family, we enjoy camping on the beach. Do you wonder if we do a campfire? The answer is yes. And often there is an added fire-lighting hurdle. That being the wind. So, when I found the 101 camping hacks or whatever several years ago, I read all about it. The one that stuck with me was filling empty toilet paper tubes with lint from the dryer. (The link from my original pin goes to an error page.)

This works great! It works so great that any time we have a fire- campfire, fire pit or fireplace- Bub uses them. He has a tendency to use every single one we have when it comes time to build a fire. I am pretty positive it does not require that many- I think it is just his pyro-ness surfacing.
#3. Okay. Here's something that I happened upon right after I starting getting down with Pinterest. It is a copycat recipe for Jim 'n Nick's Cheesy Biscuits. Are you asking what is Jim 'n Nick's? and what have they got to do with cheesy biscuits? Well, Jim'n Nick's is a BBQ chain that was introduced to me when I started dating Bub when he lived in Birmingham. My favorite was a BBQ salad and the cheesy biscuits. So, when I found a copy cat recipe- I got busy. They are really good and good for you soul— not so good for your waistline.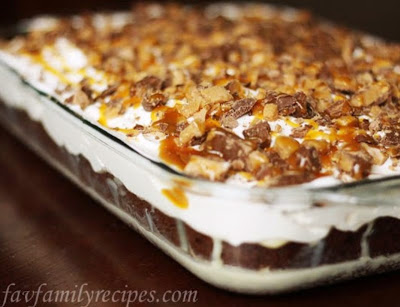 #4. Speaking of good. This next pin… I am not saying that you need to make this- but, wowza- it is good. It is none other than Better than Sex Cake. Holy Moly. If I had to only make one kind of cake for the rest of forever- this is the one I would pick. The first time I made Better than Sex Cake, I made it in a bunt pan so I left off the cool-whip part of the topping and I made a yellow cake. I have since made a chocolate one… and both are great- but, chocolate is the way to go. It is worth a try!
#5. Pinterest has enough chicken recipes to last you many, many years- but, I found one- kind of because Bub used to work in a restaurant that had this chicken. Are you on pins and needles to know? Wait no more- Monterey Chicken is what I have for you.
Yes. It may sound like an odd combination of business, but- it is tasty! BBQ sauce, bacon bits, cheese, Rotel tomatoes and green onions… bring it on home!
#6. Each year Bub and I try to increase the awesomeness of our yard. If I am being super truthful, Bub does a large majority of the work… but, I am super supportive! But, a trick he uses on the palms particularly, is Epson salt. This pinner uses it on her ferns. Ferns can be so finicky- we have mainly asparagus and fox tail ferns- but they get a little Epson salt water from time to time too.
I also like to soak myself in Epson salt as well. A hot bath with some Epson salt- mighty fine. I have to hide my Epson salt or Bub will use it all on the plants in the yard!
#7. Y'all. Bub and I have a 12 year old nephew. He is a typical boy. There is not a sport that he does not play. There is nothing with wheels he does not want. His drive-way (okay, technically his mom and dad's drive-way) is about a mile from ours- so, he lives at the beach too. Have you priced skim boards and pads and wax lately- not to mention surf boards? He is generally saving up to buy a new skim board, Xbox game, long board, wet suit, etc., etc. So, he asks for money at Christmas… I like to trick him into thinking he's not getting money… a big box with logs in it…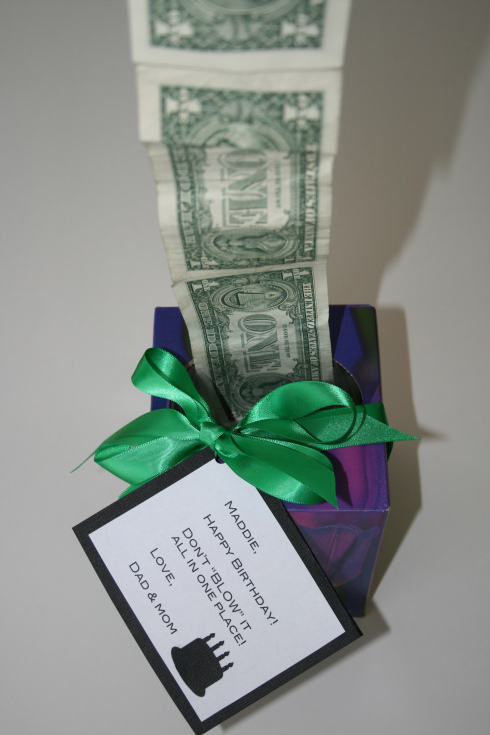 This blogger gave me the perfect idea. Bub did get a little annoyed when I told him he had to tape a million one dollar bills together but- seeing our nephew's eyes pulling all those ones out of an empty tissue box was pretty awesome.
#8. Okay, party people. Were you paying attention when Leigh told us about 2048. It is the best app game I have ever played. I have never dabbled in the Candy Crush crap nor the Farmville mess or anything like those- but, 2048! Get it, because it is some mindless fun! And technically, Leigh did expound on this one here on FTTDWYW, but- I pinned it and I have not written about it until now- so, I'm throwing it in this list. Yes, it is that awesome.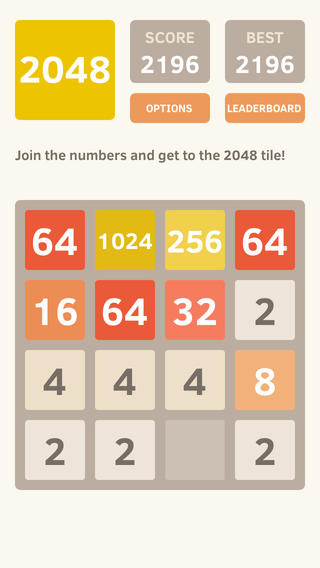 I have 2 more and that will round us out to 10. So, let's get on with it!
#9. Bub, Baby Bub and I went to Tupelo to visit our friends, Bridgette and Matt. Bridgette is a whiz in the kitchen. She can whip up some goodness! She made this next recipe for us. And I have since made it myself- Mini Poppy Seed Ham sammiches on King's Hawaiian Bread. This is a wonderful little sammich you should keep in your recipe file- especially for football parties. They are pretty easy to make and sooooooo tasty.
#10. Last but not least- now. This one, I will make every single holiday season because it is that damn good. And it is very easy to make. Peppermint Popcorn Bark! Yes. Yes. Yes! My mouth is watering just thinking about it.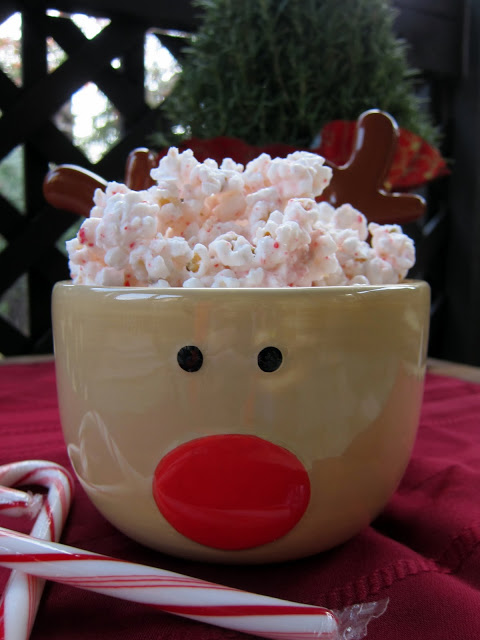 Flag this recipe and make sure you remember to make this. It is so good! I do not know what possessed me to make this 2 Christmases ago but I am so glad I did!
Well, that rounds out my list of pins that have made my life better for having tried them but that have not made it on the blog. Do you have some pins that have changed your life? Please share, Leigh and I are always open to the possibilities!