Can you hear that? What?! You don't hear the trumpets?! You can't see the confetti?! Well, let me tell you… it's a veritable Carnivale over here at FTTDWYW. Cause, you know what? This week is our one-year blogaversary! Fun Things To Do While You're Waiting is turning ONE YEAR OLD this Thursday! One. Year. Since skywriting was too expensive, and blowing out a candle seemed like a whimper, we decided that the best way to celebrate would be to take a look back at some of our favorite moments of the past year… as well as some of our flops! There have been so many amazing moments this past year. How can we pick favorites?! What about when Leigh helped make a wedding cake… or when Coralie was determined to get back into an old pair of jeans? When forced to pick our Top Ten Favorite Posts of this past year, we put our heads together and came up with the below list. Playlist rules apply! If you see our name next to a title, that is our individual choice. Our choices, although in descending order, aren't ranked by preference (except the last two). And, since compiling today's list (and Thursdays, as well!) was something we both worked on (and to give ourselves a little reward for a year of hard work!), we will only be posting Monday and Thursday. Here we go!
Top Ten Favorite Posts of Our First Year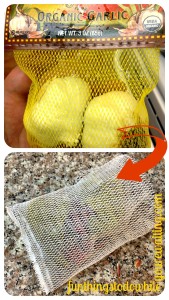 10. (Leigh) : I seem to post a lot about re-using things and also a lot about dishwashing techniques. My Re-Use That Thing: Scrubbing Doubles post, however, put it all together. Not only does this idea give a new purpose to something I'd previously just tossed, but it is actually one of the most effective and now essential tools in my Unlikely Arsenal of Dishwashing Tools. Also, fun fact, my Glove Letter to Casabella totally got re-tweeted by the Casabella company. And world, I still want to know how you do the dishes…
9. (Coralie) : Some of my favorites are the ones that I shared what was going on in my life at the time. For instance: Spend the Night Parties aren't just for Kids, Steamed Shrimp and Bushwhackers, and Don't Mess with Texas! Added to this group are the family outings to Tupelo and our winter vacation. In some ways, those posts almost became a diary for me. I loved that.
8. (Coralie) : and speaking of diary, another set of my favorite posts are the ones that showcase my heart and soul. The ones I am talking about in particular are my 34th Birthday post, the Rider post, all the Throw Back Posts but specifically the one about my grandparents that are no longer breathing air, my Moma moving out of my childhood home and why eloping was the answer for me. These post are just a flat out, honest reflection of me. I feel like I dropped some walls and got real real in these posts. I am glad that these posts are in our catalog.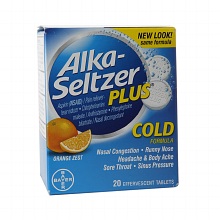 7. (Leigh) : Coralie has such an expansive personality, and I LOVE all of her thoughtful facets… but do you know what I'm glad is in our catalog? Sassy/saucy Coralie. Coralie is funny, y'all. When she shared her Top Ten Tidbits to Keep In Mind When Dining Out it was like a peek behind the curtain of the restaurant/service industry and I took back every time I blamed a server for a problem in the kitchen. Another "classic Coralie" post is one that I KNOW was a "throw-away" post for her… but her post about When the Cocktail Flu Rears It's Ugly Head! is one of my favorites and I love when our blog has organic moments like that. It was genuine and it resonated with a lot of people- in fact, it is one of our more popular posts in the realm of social media analytics. Also see her post: Jane Fonda- I Am Not. Coralie cracks me up and I love that I get to share this blog project with her.
6. (Leigh) : Speaking of things that I love sharing (nice segue way, huh?), like Coralie, FTTDWYW
has turned into a virtual diary for my life- both good and bad. I love it that there is a place on the internet where you can read the post my dad, brother, and I wrote about our trip to Sahn-De-Ah-go. You guys witnessed the travail that was our move from Chicago out to California. You guys went through 88–Days of me challenging you and myself. You remembered with me the hummingbird feeders in my grandmother's yard and why I'm always sad when I have to miss The Russell Reunion. You celebrated the holidays with me and my family and came with Jojo and me to Vegas. You've been privy to a year-in-the-life of me. I only hope to make it worth your reading. Speaking of things worth your reading, have you read my friend Derek's book yet??
5. (Coralie) : It is only right that I highlight my favorite recipes because we have done a bunch! There are a couple recipes that I have shared that I go back to the blog and use regularly. One of which is the twice baked cauliflower, another is the shrimp quinoa jambalaya and another is the blackbean-corn salsa. The post detailing the menu from Baby Bub's 1st birthday party and the posts (because there were two) of our friendly Thanksgiving dinner– are all three some of my favorites because they are chock full of great memories. And ever since Leigh shared how to preserve cilantro– I have done it.
4. (Coralie) : And speaking of Leigh, I have a couple of hers that are some of my favorites. Her expose on Halloween costumes had me rolling! And I absolutely loved her recycled wall art! I also think Leigh is so crafty talented! Her t-shirt mods, her light box, her lamp shade— and her clam shell succulent garden is to die for! Now, she is talented in the kitchen too don't get me wrong, but I am always drawn to her posts when she gets crafty!
3. (Leigh) : I DO love crafts. I loved making the Star Trek Onesie for a friend's new baby. And I DO
love a good t-shirt mod– like this Rock Ballerina! But, if there is anything I like more than crafts it is food. And Pintesting. I also like Pintesting. Like Coralie, FTTDWYW has become my virtual cookbook. I come to the website frequently for favorite recipe specifics. Like the ratios for the dressing in the Most-Delicious Crunchy Coleslaw with Tangy Dressing… Or at what temperature the oven needs to be for The Only Green Beans Jojo Will Eat. How long should I cook the sweet potatoes in Coralie's Sweet and Spicy Sweet Potatoes? And, because I love food so much- like my families recipe for sweet potato soufflé or the pineapple-carrot cake with brown butter icing– I LOVE that our blog now has a Weighty Issues category for posts. Always striving to be better, you know? Crafts and food. Crafts and food.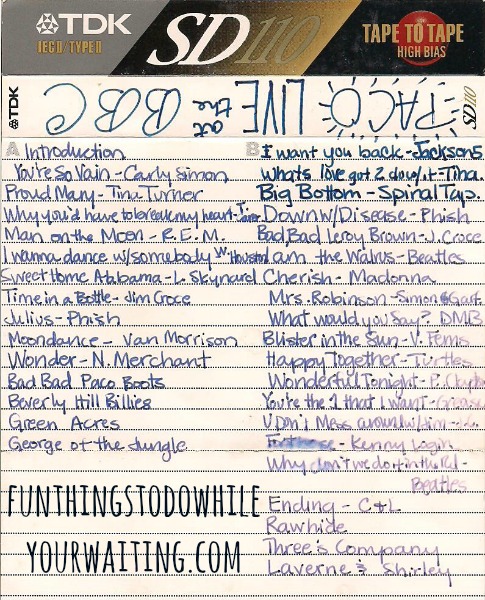 2. (Both of Us'n) : If there were a soundtrack to our blog… what would be on it? Oh, wait. There totally IS a soundtrack to our blog! We love music and love that it can be found on our blog. Not only that, but that we've gotten our siblings to play along! Get it? Play… like music. *groan* Find them all HERE and if you are on Spotify, find us there!
1. (Both of Us'n Again!) : Is there anything more awesome than Guest Posts? How could we pick a favorite?! As we've always maintained, our friends are amazing: their talent, humor, and perspective are remarkable. Literally, we're remarking upon them. And we are so honored to share their voice with the world! We have had 23 Guest Posts this year!! Six of which from the amazing Sheila Ralston! Say whaaaaa??? Our guest bloggers willingness to go along for the journey of our first year is so admirable and much appreciated. Thank you for helping us make the blog what it is. Check out ALL OF OUR AMAZING GUEST POSTS here.
So, that was our list of favorites. Is there one we missed? Do YOU have a favorite post? Thanks, as always, for sharing this ride with us!